HUFS-UPEACE DUAL
Introduction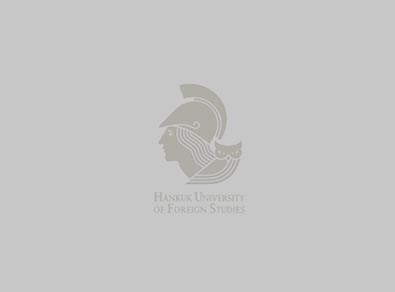 People around the world are joining in on the cooperative mode toward achieving peace where the activities of citizens through international and Non-Governmental Organizations (NGOs) constitute the most important elements. As the nation, which the current UN Secretary-General calls home, Korea aspires to serve as a hub for exchange, cooperation and research for world peace.
About HUFS GSIAS
People around the world are joining in on the cooperative mode toward achieving peace wheSince it was started in 1954, Hankuk University of Foreign Studies (HUFS) has built its reputation as the best university in Korea in the research and education in area studies. In particular, the Graduate School of International and Area Studies (GSIAS), which was established in 1996 with the aim of producing area specialists with practical competence working in the international field, has been regarded as a top-notch international area studies programme in Asia with its curriculum encompassing the political, economic as well as socio-cultural aspects of nine different regions around the world.
About UPEACE
Headquartered in Costa Rica, the United Nations-mandated University for Peace (UPEACE) was established in December 1980 as a Treaty Organization by the UN General Assembly. The Charter of the University calls for UPEACE "to contribute to the great universal task of educating for peace by engaging in teaching, research, post-graduate training and dissemination of knowledge fundamental to the full development of the human person and societies through the interdisciplinary study of all matters related to peace."
HUFS-UPEACE DUAL MASTER PROGRAM
HUFS-UPEACE dual degree program is the first established in Asia in 2007. Students study one year each in Korea and Costa Rica. Upon program completion students earn a dual Master's degree from the Hankuk University of Foreign Studies and the United Nations Mandated University for Peace (UPEACE). Students will earn a dual master's degree from the Hankuk University of Foreign Studies and the University for Peace upon completion of the programme. By operating dual academic degree programs with UPEACE, the Graduate School of International and Area Studies at HUFS aims to contribute to cultivating experts in the fields of human rights and international media and sustainable development who will actively engage in conflict prevention and resolution around the world.
AdvantagesM
- Dual-Degree Program with the University for Peace
- Permission of maximum 6 credits from Internship Program
- 2nd & 3rd semester in Costa Rica
INTERNATIONAL LAW AND HUMAN RIGHTS
Master of Laws (HUFS) & M.A in (the name of chosen major at UPEACE) (UPEACE)
The International Law and Human Rights program is a multidisciplinary program that provides students with a thorough knowledge and understanding of these two fields. The program offers a solid foundation in international legal scholarship and practice before focusing on the specialized area of human rights. Students of the Master's Degree can expect to gain the skills and tools that will enable them to work for international organizations, non-governmental organizations, humanitarian aid agencies, and governments. It also offers a platform for further graduate study as a stepping stone to a career in research. Students will also acquire advanced skills in critical analysis and in conducting research. The program is designed for students from all professional or academic backgrounds, and not only for those possessing a legal education.
MEDIA, PEACE AND CONFLICTS
M.A. in Communication (HUFS) & M.A in (the name of chosen major at UPEACE) (UPEACE)
The Media, Conflict and Peace Studies program is designed to enable students coming from diverse cultures and academic backgrounds to develop skills to manage the many complex ways in which media interact with conflict, peace and security. The new thinking about media coverage of conflict on international and local level is also studied and students can develop critical thinking around issues such as objectivity and ethics in news reporting and newsgathering. In this programme, students can also discuss how free, responsible media can help prevent conflict and build peaceful societies- and in so doing provide the international community and employers with informed individuals..
SUSTAINABLE DEVELOPMENT
M.A. in International Development Studies (HUFS) & M.A in (the name of chosen major at UPEACE) (UPEACE)
Sustainable Development analyzes the development issues based on the disciplines of economics and management. The program is designed to explore how a nation can achieve development in a sustainable way and what government policies can do about it. It also studies the distribution of resources among countries, complex economic reality and diverse cultural backgrounds. New ideas, approaches and strategies will be discussed to find solutions sustainable development that will maintain and protect social systems for future generations. Students are expected to gain the knowledge and tools necessary to become responsible and sustainable managers in either the private or/and public and social sector. They will be able to understand and analyze key theoretical and conceptual dimensions related to economics and management, as well as the principles of sustainability and responsibility.
General Requirements
Duration of Course Work
Dual Master's Program: 2 years

Maximum Stay of School Years
Dual Master's Program: 3 years

Credits required for Completion
Dual Master's Program: 45 credits minimum
Credits per Semester
Dual Master's Program:12 credits maximum

Acknowledgement of Credits
Credits of only no lower than B° (3.0) are acknowledged;
but, credits for specific subjects are acknowledged if achieved over C°
Guidelines on Temporary Absence
- A student can be temporarily absent for up to 5 years in each program, and the frequency of absence is not limited. (*Absence for military service is not counted in)
- A student who is to be absent for military service should enclose a copy of military warrant and hand it to the administration office
Foreign Language Proficiency Requirement
Students have to pass the foreign language proficiency test for the successful completion of their studies. The test is held twice a year for students who have registered more than one semester.
There is no limit to the number of times the test may be taken.
When the scores obtained from accredited foreign language tests(eg. TOEFL, TOEIC) are higher than the approved GSIAS levels, students are exempt from the test. Native speakers of English are also exempted from the test.
- Subject : English
- Pass Mark : 70 out of 100 (GSIAS Exam) or scores indicated below

TOEFL
TOEIC
IELTS
Dept. of U-PEACE
IBT:90/PBT:620/CBT:260
950
7.5
Submission of Master's Thesis
To be eligible to write a thesis a student should have been registered as a regular student at least four semesters, have obtained(or expected to obtain) the minimum of 45 credits and satisfy the foreign language proficiency requirements.
Curriculum
1stsemester
2ndsemester
3rdsemester
4thsemester
Total
HUFS (24/21credits)
Required/ Elective Courses
12 credits
12 credits
Electives (Including 3-credit internship)
9/6 credits
9/6 credits
Thesis course
3 credits
3 credits
UPEACE
(21/24credits)
Required/ Elective Courses
21/24credits
21/24 credits
Total
12 credits
21/24 credits
12/9 credits
45 credits
[Website] University of Peace